Religious communal settlement (ishuv dati kehilati) situated in Lower Galilee, near ancient Zippori ,halfway between Haifa and Tiberias, was founded in 1981 by a small group of settlers who came from Haifa, Afula, and other places and were enthusiastic of living in that part of Eretz Israel. They dreamt of the quiet of country life and of being "together" with their friends, sharing the same ideals, same values, same aspirations, when everybody helps everybody and all together overcome hardships and problems of everyday life in a new place. In the beginning all lived in a temporary housing called "caravans", such as these:
when all the services were outside the ishuv. For 20 years the ishuv has grown up, and now its population is more than 200 families, living in good comfortable houses surrounded with beautiful gardens: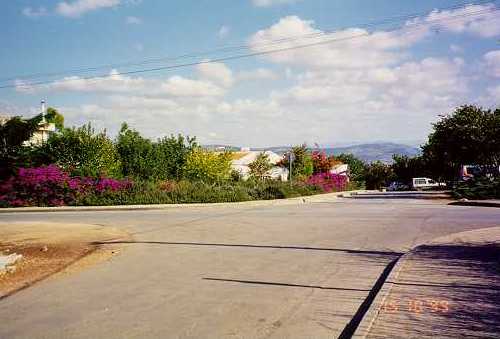 All the residents of Hoshaya combine traditional Jewish way of life with professional activity in every sphere of Israel's life: industry, education, defence, security, health. Many help we receive from the state as well as from the Jews all over the world. In such a way was built this beautiful synagogue which clearly is the center of the ishuv's life:
Its spacious interior is decorated with wooden panels, and through the high windows one can see the ancient Zippori's tower on a hilltop opposite.
Its corner stone was transferred from the ruins of Zippori , thus stressing our zeal to safeguard the golden chain of generations, to be decent heirs of that center of Jewish learning. On the 2 pictures below you can see this event: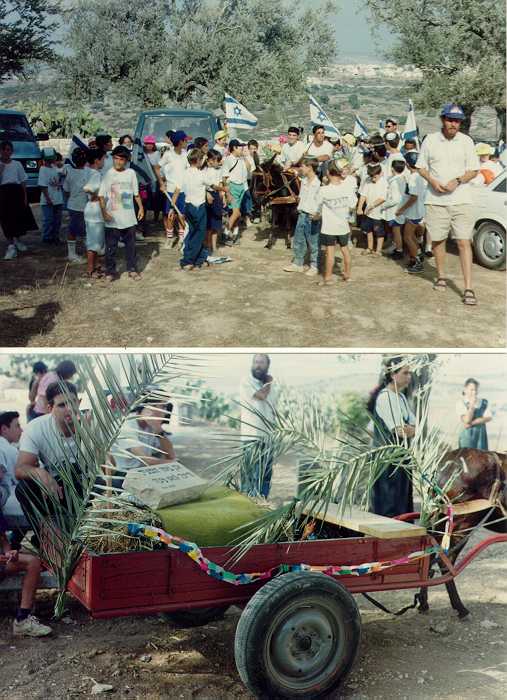 Note that the donkey is our resident as well, she works hard at Kfar Kedem, our tourist attraction.
No less important in our eyes is education of our children which is carried out between the walls of the modern buildings of the primary and intermediary school: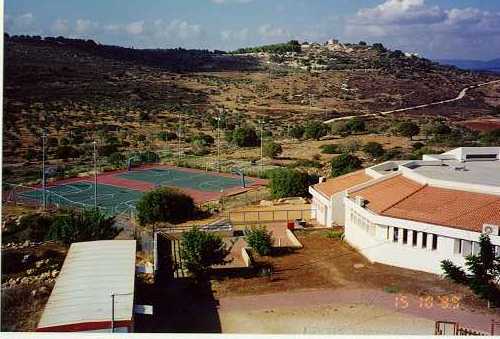 Halfway between the two seas

Where a seagull from Kinneret




Meets a seagull from the Mediterranean,




On the top of green-grey Galilean hills,




Overlooking the fields of corn and sunflower,




Is my love.




Near the ancient town




Where the wrong Messiah came from,




Captured by the tribes of the Mediaeval conquerors,




Close to the ruins of the once blossoming




Centre of Jewish thought and learning




Is my home.




The place of my dream

,


Where I came after long-term wandering,




Following its call through the lands and boundaries,




Together with my new friends-neighbours




From the four corners of the world




Is Hoshaya.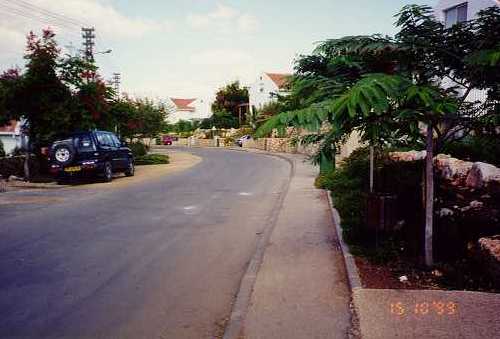 Home